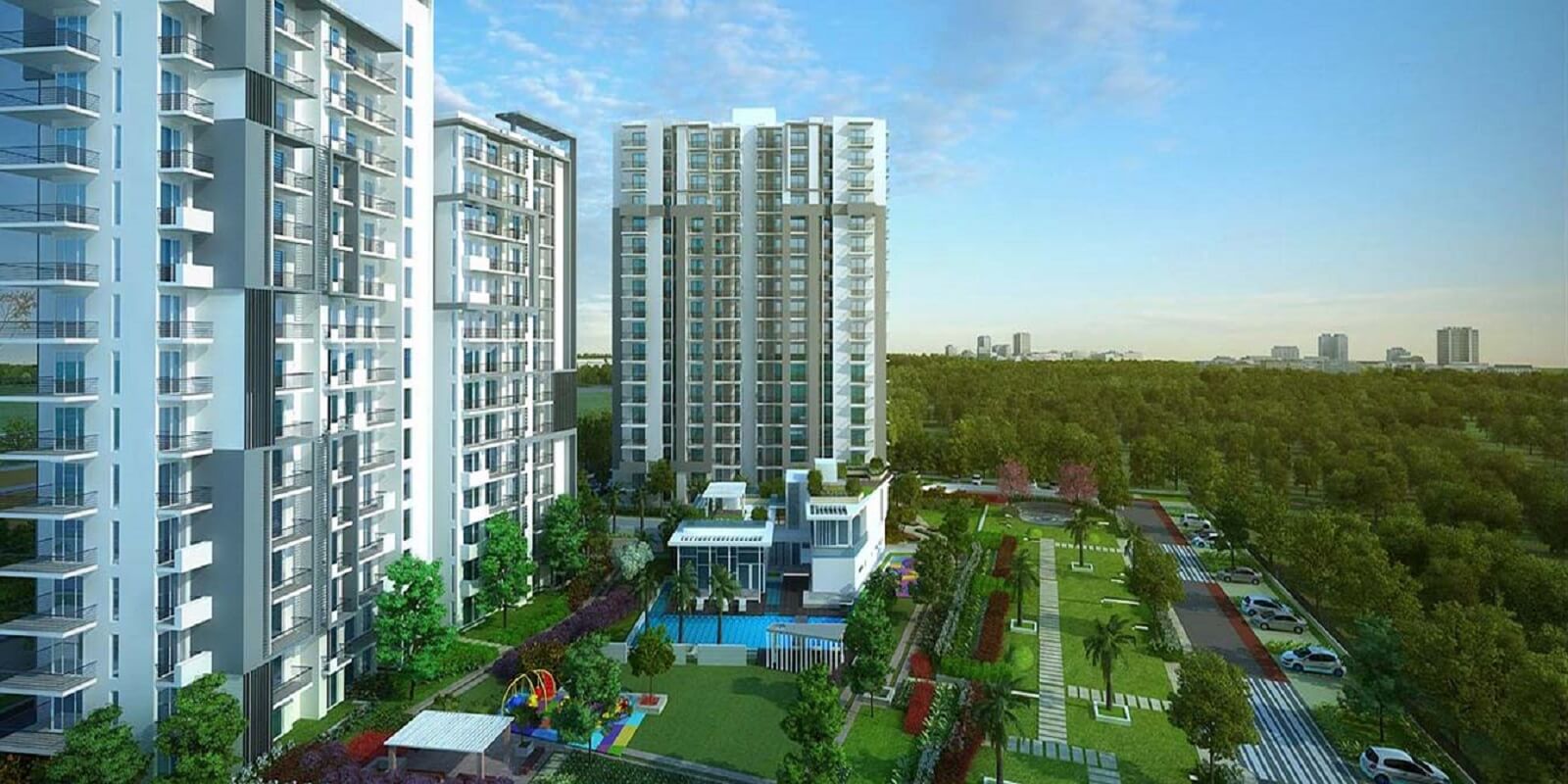 Apartments in Yamuna Expressway have given an economic boost and well laid residential plan for buyers and investors. The huge stretch of Yamuna Expressway which has a 135 km long stretch from Greater Noida to Agra has open up many new opportunity for buyers and investors. The project builders have come up with some of the best developments that adds more to the lifestyle and needs of the buyers. The project are by some of the well known developers and investors that makes way for the people to invest in property of high value that gives higher return on investments. Apartments in Yamuna Expressway / ATS Picturesque Reprieves Price List / ATS pious hideaways Price List / ATS Pristine Golf Villas Price List
Apartments in Yamuna Expressway by Gaursons is 16th Parkview with 2/3/4 BHK apartments and also with independent floors. It is a UP RERA specified project and has 2 BHK with area of 1270 sq ft, 3 BHK with area of 1475 sq ft, 4 BHK with area of 1950 sq ft and Independent floor with an area of 1620 sq ft. The 16th Parkview comes with spectacular and amazing views. The project adds to complete health and fitness facilities with tennis court, swimming pool, gymnasium, jacuzzi and also with many other amenities. The project has low rise 3 BHK apartments and individual floors which makes it a part of the integrated township of Gaur Yamuna City. The project has play area, water bodies, drop off plaza and comes with 65% open lush greens and open area, It has temple with sitting area, aroma garden, play area, landscape court and the home comes with best of specifications.
Godrej Yamuna Expressway: Godrej Yamuna Expressway is a residential project which comes with 2 BHK, 3 BHK and 4 BHK premium residences. It is a new residential project in Yamuna Expressway that comes with some of the necessary amenities. It has only 2 apartments per floor that gives more privacy and with better lifestyle. The project is earth quake resistant structure that has large land area. It has air purification technology to provide fresh air in homes. The project has exclusive pool and clubhouse with schools, hospitals and offices within proximity. The project also has grand entrance with amenities as walkway, terrace pool, squash court and gym.
ATS Allure: ATS Allure is a residential project which has 2 BHK and 3 BHK spacious residences with study room. The project has exclusive offers for the buyers with free home automation and customized payment plan. The project is at Sector 22 D, Yamuna Expressway, Greater Noida. The project has modern day clubhouse with well equipped gymnasium and health center. The complex has beautiful landscape green area with beautiful jogging trails. It has international standard swimming pool with reserved access for residents. The project has high tech security with cctv surveillance functions. It has round the clock security which makes it a complete safe complex. The project has access to indoor and outdoor games facilities that is within the complex that includes squash, tennis etc. It offers hassle free parking with good number of open and covered parking spaces.
There are many other similar projects that makes it easy to purchase apartments in Yamuna Expressway according to budget, size and location.