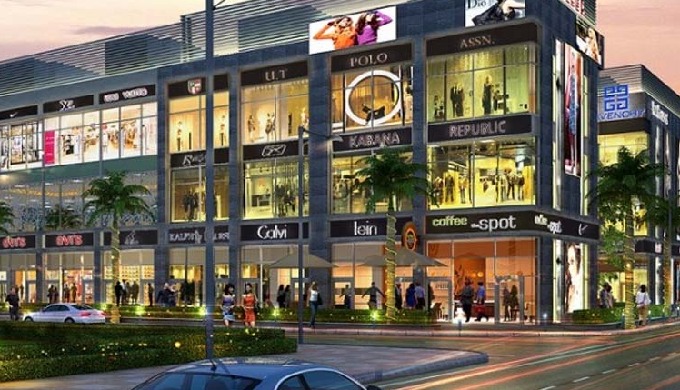 Artha Mart is a retail shopping destination that offers retail space for all kinds of commercial activities including shops, kiosks, food court and much more. Artha Mart has shops on 1st and 2nd floor while the shops have a normal height of 13-15 feet that gives a better shopping experience. Artha Mart has some well known residential and commercial establishments in the nearby complex and provides commercial space that gives a better location on 60 meter front road. The project has 3 side open area with lots of shops on all 3 sides making it a good shopping complex. Artha Mart is within the campus of IBM and has upcoming HCL campus near to the project. Buy Apartments Civitech Strings Greater Noida West , Artha Mart Greater Noida West and Trident Embassy Reso Greater Noida West locations.
Artha Mart offers shops at attractive prices and the project is known to be environment friendly that has used lots of eco-friendly materials in construction. It also has high speed lifts, waste disposal material, automated escalators, water harvesting along with ample number of car parking that makes it a complete project. Artha Mart offers shops with good appreciation in resale value as well that fetches higher return on investments. Artha Mart offers location advantage that is the real reason for the success of commercial projects and is located at Techzone of Greater Noida West or Noida Extension. Artha Mart also the best connectivity from Noida, Greater Noida along with Ghaziabad.
Artha Mart has a strategic location with 60 meter wide road and is well connected to NH-24. It is also well connected to FNG Expressway while the shopping complex is just adjacent to upcoming Metro Station at Gaur Chowk. It serves with best of the location advantage and has close connectivity to Hindon Airport and upcoming Jewar International Airport. Artha Mart is a commercial property that has a better price per sq feet which is available on request as the development is at pre-launch stage. Artha Mart has some of the well managed features which is in the form of hi-speed lift, fire fighting system, Intercom, Car parking and much more. It will have upcoming mobile store, apparel store, optical shops, salon, electric shops, bank atm and much more.
Artha Mart offers shops which is spread in an area of 4 lacs sq ft and has an expected footfall of more than 2500 people per day. The well known commercial development is RERA approved and is expected to complete soon. The commercial development which is Artha Mart is located in a high density area that will increase the footfalls and has all the necessities within close proximity. The fire station is juts 10 minutes away while the Mahila Police Station is also quite close to it. The shopping destination will certainly have better prospect or a certain good effect in terms of people thronging in high numbers that will give capital gains. The amenities are of world class and the floor plans is very much according to the well managed structure. Artha Mart gives enough business opportunity that is the biggest plus point and will give best of the comfort to shopkeepers as well as customers along with potential investors.