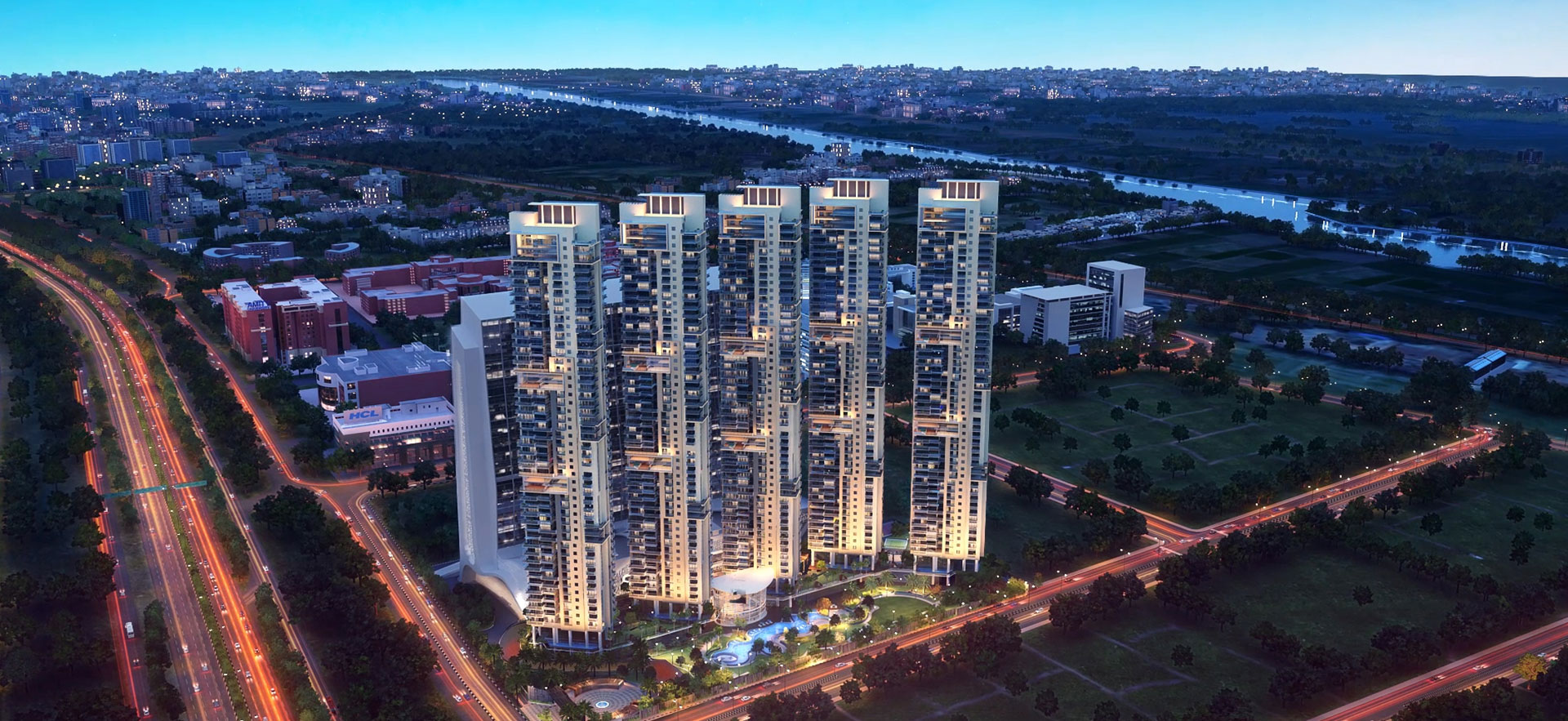 ATS Knightsbridge is a well planned residential unit. It presents the home in the form of a new luxurious project. ATS Knightsbridge certainly is a constructed marvel as ATS always use new and superior technology in its site. The homes by ATS are formidable, sturdy, RCC structures that can withstand a good amount of earthquake jolts as well. The ATS Knightsbridge makes the living for a residents not only fun filled but with great activities as well. The residents here are well planned with superior infrastructure and are equivalent to any other highrise in the cosmpolitan city. ATS Knightsbridge is located at Sector 124 Noida which is one of the well managed locality offering great homes. Buy luxury apartments in ATS Knightsbridge , ATS Floral Pathways and ATS Kingston Heath locations.
ATS has always been the choice of the millennial generation and the other young and old generation alike. It is a great investment in the form of own home and it pays back in the form of best return on investments. ATS Knightsbridge offers homes with quality parameters and it has 5 towers on offer that gives unhindered view of the surroundings making it a great place to stay. ATS Knightsbridge offers best of the sunlight, air and view of the aerial surroundings that makes it a apartment with many plus factors as well. ATS Knightsbridge offers homes with high-end finish along with ultra modern fixtures.
ATS Knightsbridge has every aspect placed in a formidable structure. The kitchen is spacious and it gives a dining space as well. The balconies offer beautiful breeze to flow and also the homes have decor in the form of best wall paints. ATS Knightsbridge also gives bedroom with distinctive styling and the other better feature is its bathroom with best of the bath fittings. Even the well managed store area has its own balcony and the staff quarters, main service area and utilities section all are fabulous making it a complete home. ATS Knightsbridge is well planned by Hafeez Contractor which speaks of the home and its style quotient making it a great place to live.
ATS Knightsbridge offers some of the best amenities in the form of swimming pool with decks, colourful garden, mounted seating areas, sloping greens with terraces, palm avenue, badminton, basketball and tennis courts, kids pool, water features, pathway/jogging track, youth garden, sculptural mounds, paved plaza and sit out plazas along with much more. ATS Knoghtsbridge also offer well managed covered parking area, safe stairs with sufficient lighting and fire fighting systems making it a comprehensive home to stay and live peacefully.
ATS Knightsbridge has apartments with best of the features. It has 6000 sq ft of total area and 5102 of built-up area. ATS Knightsbridge has duplex with 10,000 sq ft of total saleable area and 784 sq ft of terrace area. It is easily accessible from Delhi and one could also reach Mahamaya flyover, Noida within 5 minutes. ATS Knightsbridge can be reached through well structured road network and has international schools, colleges, institutions all within close perimeter. The same could be said about shopping malls, entertainment zone in the neighbourhood making it a great place to live and enjoy life in a secure surroundings.