To get the best shops and office spaces in a commercial center at Greater Noida, West, you should check out the best commercial project of Gaursons viz. Gaur City Center Office Price. This is an ultra-modern commercial complex, which encompasses furnished spaces for offices, retail shops, business suits, anchor shops, and other space for starting new businesses easily. Thus, it is high-time for businessmen to launch a new branch of business or start a new office in this commercial project by booking office space and retail shops that you can also purchase or rent at affordable charges.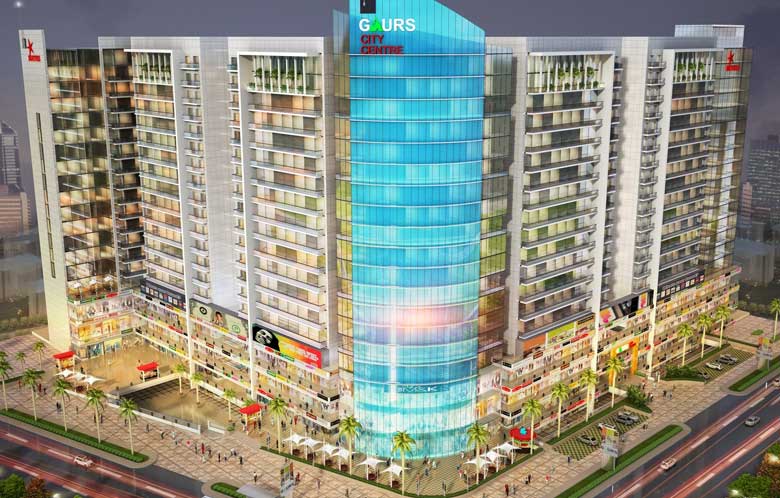 Gaur City Center is a multi-story commercial complex, which is designed precisely and is being developed robustly under the supervision of an eminent architect. The project includes huge spaces for office and shops and their sizes may vary between 120 sq. ft. to 1000 sq. ft. Thus, it is a great chance for business freaks to start new businesses like photo studio, salon, food court, restaurant, multiplex, etc., in this commercial building and run the business smoothly. The project is still under construction and is expected to be completed soon in January 2024. 
The developer provides some attractive amenities in Gaur City Center at the project's site too. Some of the top-notch amenities in this project may include 14 high-speed elevators, car parking, four side entry gates, water supply, proper lighting, ATM, security, CCTV cameras, etc. Besides, the project site also has some arrangements of drainage and sewage treatment system, rain harvesting system, garbage collector, etc. Thus, you will find so many facilities in this commercial project for shoppers and businessmen too.
The location of Gaur City Center is also easy to commute via road and also gives accessibility with a nearest metro station, bus stand, hospital, local transportation, etc. Moreover, the project site is also connected with other parts of Greater Noida, Noida, and Delhi via road. It is not over, you will also find places like NH-24, Yamuna Expressway, FNG Expressway, etc., very close to the commercial project site too. Hence, it will be easy for shoppers to approach the complex from anywhere in Delhi/NCR and enjoy shopping in this magnificent shopping complex easily.
The giant offers office spaces and shops at Gaur City Center at highly reasonable prices. Hence, it is a good chance for business freaks to book office space or shop in this commercial project and start a new office or business easily. For more details about the prices of the property, you need to go through with website of Gaursons wisely. New Commercial Project: Gaur World Street Mall