Godrej Woods Phase 2 is a home that certainly offers a living that nobody would have ever dreamed about. A home which is in the middle of a man-made forest certainly gives a better opportunity to live with thick plantations all around making it unique. The woods which are always delightful for man and children alike serve in a better way with all the better atmosphere. In this way, the Godrej Woods Phase 2 makes you feel like living within the presence of a forest in the city. The Godrej Woods Phase 2 has already fared better with plantation of 600 trees and makes one feel luxurious at the same time due to all better amenities. The homes by Godrej are already known for superior infrastructure and a world-class lifestyle that gives the people a lifestyle that is certainly iconic in every possible manner. Godrej Woods Phase 2 Price List, Godrej Woods Phase 1 Another Builder Project: ATS Kabana High Price List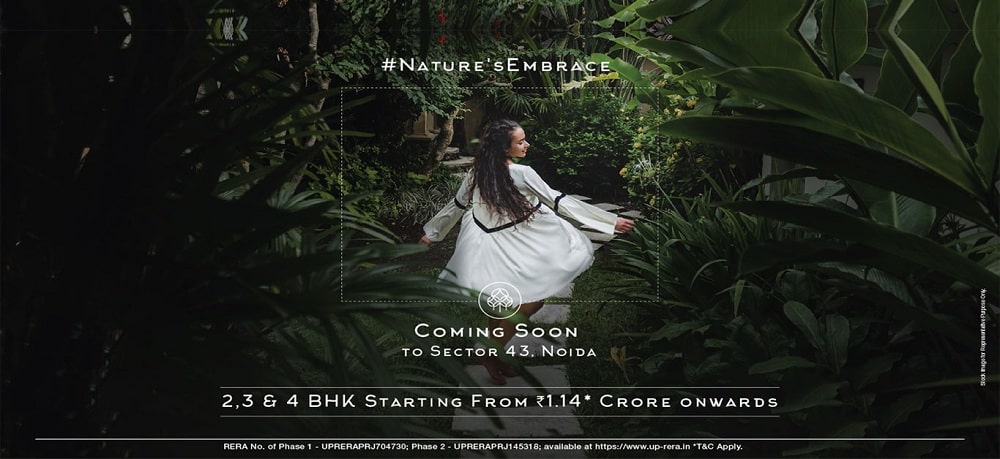 Godrej Woods Phase 2 offers an experience that makes one feel and get entertained with everything you need. The classic lifestyle has every amenity on offer which is in the form of a lavish clubhouse with ground+2 structures. The architecture is done by WOW Singapore which is a renowned architecture firm. It also has musical walkways and vertical gardens that are inspired by Changi Airport in Singapore which has an iconic design of hanging and vertical gardens all over. Godrej Woods Phase 2 has poolside cabanas along with maze gardens and sculpture gardens that serve the purpose of better styling and much more in terms of craftsmanship. There are 3 swimming pools that make it an enjoyable experience. Also, there is a cascading waterfall that is found in the clubhouse along with a floating restaurant near a swimming pool with a capacity of 50 persons.
Godrej Woods Phase 2 is a high-rise tower with Ground+27 floors making it one of the skyscrapers in the city and it adds majestically to Noida's skyline. It also has a luxury in its ambiance and adds more to the lifestyle which is inspired by Oberoi Udayvillas. The Godrej Woods Phase 2 offers a waterfall, camping, and barbeque that helps to enjoy the evenings. Godrej Woods Phase 2 has a musical fountain which is at the entry gate made in Roman architectural style. Godrej Woods Phase 2 has on offer 4.5 acres of greenery or forest land and will all these amenities at one place certainly the thought must be in mind about the designer architect who is Hafeez Contractor. These all aspects make it a property that is unique and to add more to the style there is a Sky Walk Way that has made this place certainly a great place to live.
Godrej Woods Phase 2 is located at Sector 43 Noida and comprises 2 and 3 BHK 4 BHK units that make it a home that offers lavish green space and connectivity which is never an issue. The metro project along with the exterior amenities like best of the academics, schools, colleges, hospitals, and much more gives more of a comfort that is seen with certainly everything which is a part of well planned Godrej lifestyle.