Gaur Yamuna City is listed amongst the highly acclaimed residential projects of the Gaursons developer. This is an ultimate residential project that is located in a posh area in Yamuna Expressway, Greater Noida. This project is a perfect amalgamation of varied types of residential properties for sale such as furnished apartments, flats or villas, and lands as well. Hence, the buyers have the flexibility to buy desired residential property for living and building property for lease or sale in the future.  If you are interested in buying Gaur Runway Suites, you can choose the best deals on flats available in this project wisely. Many buyers have given first preference to the furnished flats available in this Gaursons project due to several reasons such as: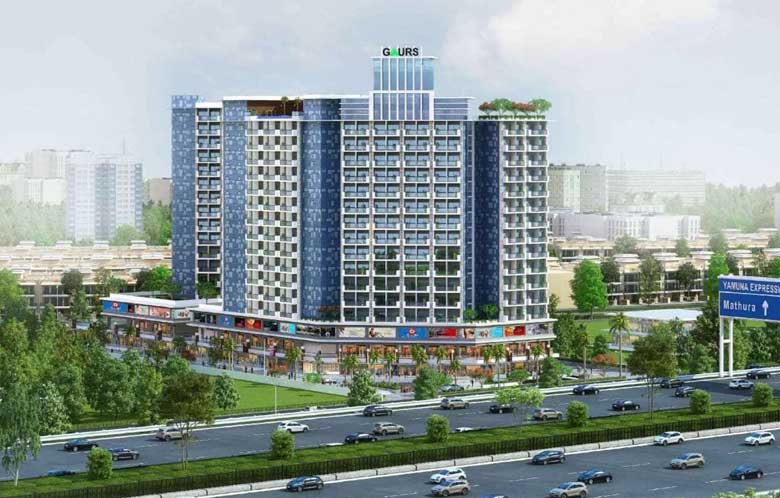 Flats Possess Robust Construction and Ultimate Designs
Every flat in Gaur Yamuna City Project possesses modern design and has a robust construction that makes it resistant to earthquake and durable for the years. All the flats possess an elegant finish and impressive designs as per the latest trends. Hence, the buyers will attract to the flats through their eye-catching look and designs first. Resale Property: Resale Property in Greater Noida.
Flats in Different Ranges and their Facilities
The home seekers will be amazed to know that flats available in Gaur Yamuna City may lie in different ranges like 2BHK, 3BHK, and 4BHK.  Hence, it gives flexibility to the buyers to buy flats in this project according to their family size or members. Moreover, you will be pleased to see the best living facilities available in each flat such as bedrooms, hall, kitchen, balcony, lawn, bathroom, doors, windows, etc. It is not all, the buyers will also get the benefit of full ventilation in each flat along with Vastu compliant benefit. With such profits, buyers will find this residential project of Gaursons perfect to invest in and book flats for living with dear ones.
Flats with Huge Space
Interestingly, the Gaursons has offered all flats in Gaur Yamuna City project with huge space too. The average sizes of the flats available in this project may vary between 125.42 Sq. mt. to 368.17 Sq. mt.  Apart from that, the size of apartments available in this project will lie between range 92.9 Sq. mt. to 193.24 Sq. mt. Thus, it is the best opportunity for the buyers to book spacious flats or villas, or apartments in the Gaur Yamuna City project and enjoy living life king size in such spacious properties.
Location and Surrounding of Flats
The location and surroundings of flats in Gaur Yamuna City project is also lush and full of greenery to cherish. However, most of the families have found this project suitable to buy flats or apartments, as they will get a close view of natural vistas from the balcony of flats and will remain fresh too. Moreover, the location of this Gaursons project is also well-connected to the nearest places like airports, bus stands, shopping malls, metro stations, bus stands, schools, colleges, etc. Hence, the buyers will find the location of this project suitable to live with family members.
Affordable Prices of Flats
In the end, the price ranges of flats in Gaur Yamuna City are also affordable that lie between range 26.0 Lacs to 3.98 Cr. Hence, it is a good opportunity for home seekers to book multiple flats in the Gaur Yamuna City project and become a wise customer.
Hence, the above top five reasons that will woo you to buy flats in Gaur Yamuna City for your family. Noida Extension Gaur Project: Gaur Mulberry Mansions Price.