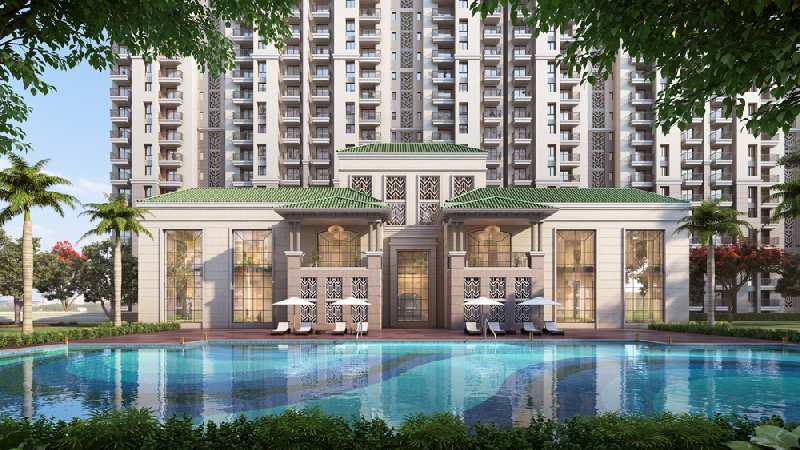 ATS Pious Orchards is a new residential project that is known for its modern homes. ATS Pious Orchards are full of luxury and comfort and has become a perfect blend for a modern and stylish living. ATS Pious Orchards helps achieving every aspect of life within the gated society and it offers a lifestyle full of ease and coziness as well. ATS Pious Orchards is certainly a home that seems to be fulfilling all your wish and desires while coming up with heavenly attractions all over. ATS Pious Orchards is a home where you can get and feel the rich indulgence in the 3 and 5 BHK residences at a prime location of Sector 150, Noida. ATS Picturesque Reprieves Noida / ATS Picturesque Reprieves Phase 2 Noida / ATS pious hideaways Noida
ATS Pious Orchards is a home that can be explained less by words as it adds more in terms of beauty and joy. ATS Pious Orchards offers homes as best place for spending quality time at homes along with the loved ones. ATS Pious Orchards even offers sight of the Yamuna River and the verdant greens making it a great place to live. It offers well defined luxury and has state of the art amenities that can be seen complimenting with the endless beauty. ATS Pious Orchards has homes that are well situated within 10 beautiful towers and is spread in an area of 9.3 acres of rich greenery along with orchards.
ATS Pious Orchards is having 3 BHK homes with an area of 2350 sq ft and 5 BHK homes with an area of 3200 sq ft. ATS Pious Orchards have some of the amenities which are new to the apartments and gives new sense of energy. ATS Pious Orchards as its name suggest has lush orchards, cabana siting, cocoon reading, amphitheatre, barbecue garden, reflexology path, forest trail, aromatic garden, yoga garden, herbs garden and much more. ATS Pious Orchards have also some of the well managed amenities in the form of swimming pool, jogging track, tennis court, outdoor gym, well managed entry and exit points, linear park, barbecue area, pet park, party lawn and even volleyball court.
ATS Pious Orchards is known for offering a lavish way of life that has been made keeping the clean and green environmental factors to comply with it. ATS Pious Orchards has well planned structure that gets most of the air with cross ventilation. ATS Pious Orchards also gets maximum fresh light and is also set at a captivating location that also connects with most parts of Delhi-NCR including Gurgaon and Faridabad. ATS Pious Orchards have better infrastructure in the form of kailash Hospital, leading schools, shopping malls, major banks and some of the best restaurants.
ATS Pious Orchards is also with its fine location offers close proximity to upcoming Jewar International airport. ATS Pious Orchards has some of the best connectivity with metro networks and major highways along with expressways. With being a project by ATS which is known as well planned developer it makes good investment options that will also give higher return on investment in the near future.