Gaur Saundaryam is residential project which lets you enjoy lifestyle in all aspect. The project makes it loud and clear with its presence in creation of some of the best homes. It adds with attractive prices and makes it with sweeping vistas, enchanting greens and surreal landscape. The project defines with new age architecture and that makes it an elegant property which adds to the likes of new buyers. The residences makes it with best of the residential sector at Techzone 4 in Noida Extension. It adds with best of luxurious apartments and has total of 13 towers which is spread in 18 acres of land. It adds with total of 2068 apartments with 3, 4 and 5 BHK apartments.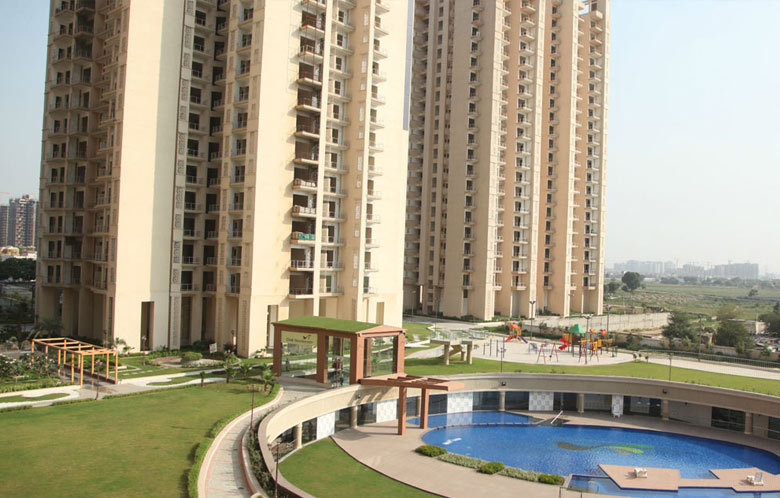 Gaur Saundaryam Noida Extension makes it homes with amazing infrastructure all around. With metro station that has its approval and sooner connect towards Noida Extension is the biggest gift for residential buyers. It will make easy commuting with all parts of Delhi-NCR and also has good number of highways that connects with it. The development makes it a great place for investors as it adds with comfort, convenience and luxury at its behest. The project has best of the ventilation and it comes with better flow of sunlight and airflow. The development has best of the comfort that comes with convenience that leads to an elegant lifestyle. It has best of the luxurious lifestyle aspects that lets you grow within humble surrounding.
Gaur Saundaryam makes it premium apartments that is part of Gaur's legacy. The developer does not leave any aspect in creating homes that are fabulous and with best of architecture. It gives you the feeling of romance and dignified charm which lets you feel gleeful. The development certainly exudes a certain degree of benevolence that  creates homes with better ceiling height. The development has best of the lush green landscape and creates cluster free living. It has modern amenities that comes with 3 tier security and has world class gaming courts too. It has best of the indoor and outdoor amenities that adds to lifestyle developments. To add more to the buyers wish it has location advantage which makes it perfect residential project.
Gaur Saundaryam adds with quality construction which comes with premium built quality. It adds with highest appreciation and the reason is not only Gaursons but proximity to upcoming Jewar airport and metro connectivity. It comes with complete woodwork that compliments as semi-furnish units. It has world class amenities that makes it with best of the segment or class. It has ample green areas and has best of the lush open greens. The development has 3 tier security and with world class gaming courts. It has best of the indoors and outdoors that adds with luxury. Ramprastha Imperial Heights Payment Plan, Godrej Woods Payment Plan, Gulshan Dynasty Payment Plan
Gaur Saundaryam has best of the home specification with 3 BHK that has 1550 sq ft, 1650 sq ft, 1700 sq ft, 1850 sq ft. It has 3 BHK with 1990 sq ft, 2075 sq ft, 2365 sq ft, 2400 sq ft, 2590 sq ft. It gives wide choice of homes at great prices.