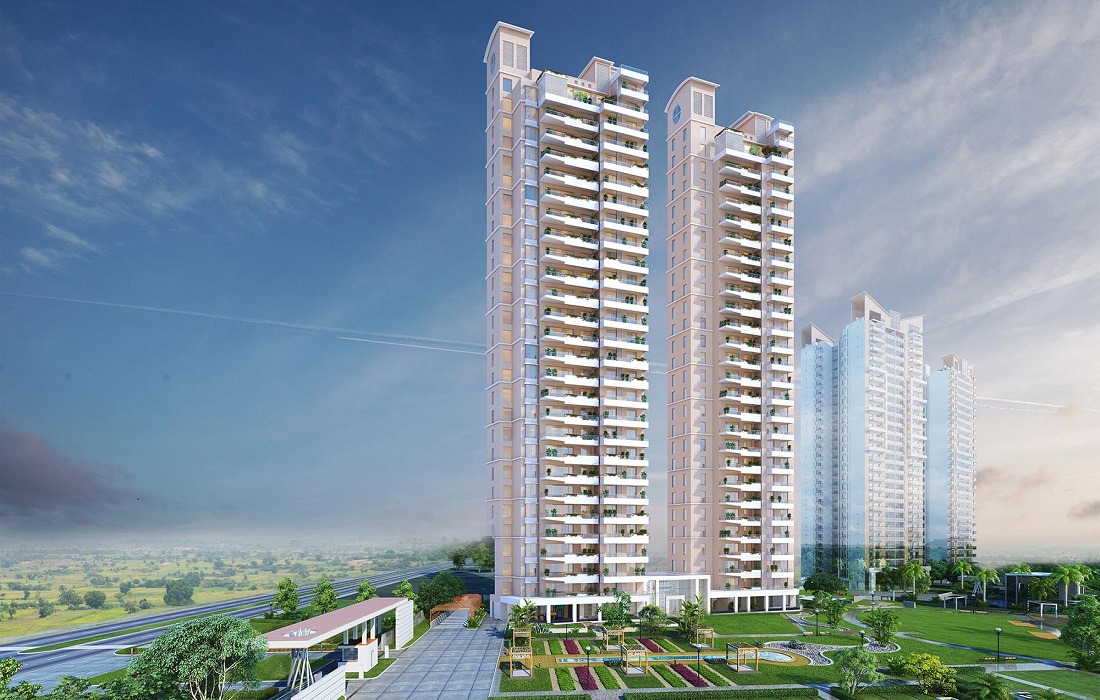 Gaur Platinum towers is for the people who wish exclusive residences with great amenities, specifications and lifestyle needs. The residences makes it one of the most wonderful project with every aspect being the significant one. The residences adds to charm and well manage lifestyle that comes with 2 towers of 27 storeys. It adds with homes that has rich textures, beautiful furnishings and exclusive interiors. It adds with luxurious interiors that makes it one of the homes that is captivating and defines it as one of the most beautiful homes. It adds with the splendour of Gaursons which are known to create homes which are not only necessity but an extension of your wishes. Gaur City 4th Avenue Resale / Gaur Platinum Towers Resale / Gaur City 7th Avenue Resale / Godrej Crest Villas
Gaur Platinum Towers have homes that are appealing and are made according to your taste and preferences. It suits the needs of the buyers and lets you enjoy with great location. The project is at Sector 79, Noida which is one of the best commercial and residential zone. The project thus makes it easy to reach from all parts of Delhi-NCR. It is with best of metro connectivity and highway networks. To add more comfort the project has best of malls and multiplex within few kiolmeters from the project. The project has only 52 homes of 4 BHK and 5 BHK that has only 1 apartments on each of the floor. This certainly makes it an exclusive zone for the buyers and residents who feel more comfort to stay with an enrich space. It also makes one of the lifetime opportunity to enjoy best of residents at great prices.
Gaur Platinum Towers fulfils the expectations of residents with ease and use the shuttering technology. it is with best of the structure with strength and is certainly durable enough to withstand ant effects of tremors which comes with earthquakes. The project offers privacy that adds with exclusive with self-control elevators. It can be describe as bungalow in the sky with four bedroom apartments with area of 4720 sq ft. It has five bedroom with area of 6010 sq ft and adds with extravagant lifestyle that is fulfilling with all expectations. It has homes that makes you feel with perfection and has meticulous design. The project has luxurious and stylish entrance lobby, Italian marble floors, modular kitchen with branded accessories. It has branded fittings and accessories and the air condition has VRV & cassette air condition system. It has best of the floor to floor height which is at 12 feet. The project defines the architecture of homes with false ceiling. It has vitrified tiles floors and has wide balconies of 10 feet. The homes have glass and SS railing in balconies.
Gaur Platinum towers is right next to FNG Faridabad-Noida-Ghaziabad Expressway. It has homes with 4 and 5 BHK residences. It has homes which are ready for possession and is only for 52 families. The project gives you exclusive club for 52 families. It has meticulous architectural design with luxurious and stylish entrance lobby. It has Italian marble floors and modular kitchen with branded accessories.