Saya Group is happy to declare its upcoming high road on the best prime location of Gr. Noida West that spreads over 12,000+ sq. m. on 3 sides open plot.
Saya South X is a commercial project by Saya Group in the wonderful location of Noida or Greater Noida. The project will be the ultimate shopping, entertainment, food, and business location. Saya group is one of the leading real estate in India who provides the many more residential or commercial projects in the Delhi NCR location and all the projects developed under the guidelines of the best Engineer. In this project, you will get all the equipped with the latest in technology, all modern features, and all living amenities. This project is envisioned to be mastery, sustainable development, and flexible. This project is making it a better and better option to invest now and fetch the profit in near future.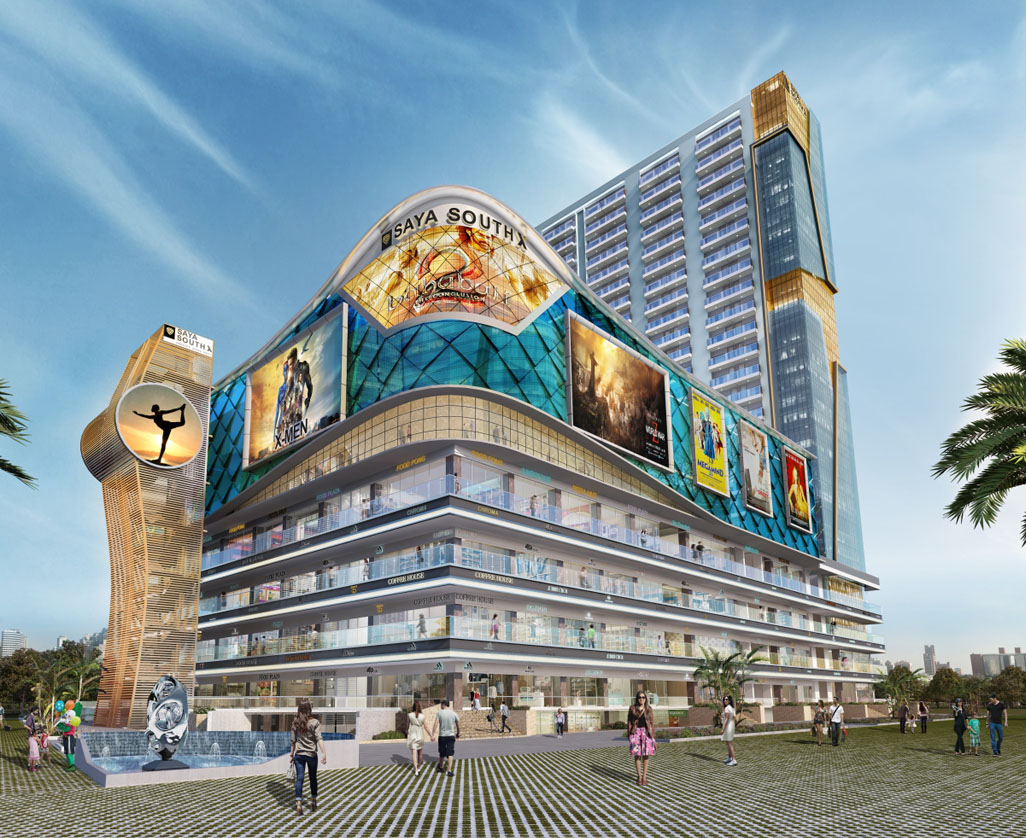 An awesome effort from Saya Group, Saya South X Shops is located in the best location of Gr. Noida West. This commercial project is a luxury lifestyle destination surrounded by a big residential area which creates a highly objects supper market for this retail location. This commercial project has a wonderful or open commercial space with enough Retail Shops, Luxury Lifestyles Retail, Smart Offices, 6 Screen Multiplex, Gourmet Dining, Anchor Stores, Restaurants, Business Suites, Cafes, and more. Which houses all recreational activities, and sorts of entertainment on one roof?
Saya South X Mall Greater Noida West (Noida Extension)provides commercial shops and free space at very fixable and low prices or price comes under in your budget. The project is connected by different modes of public transportation and is in close proximity of various civic utilities. The project is well equipped with all modern amenities and services the business needs.
Saya South X Commercial Projects
Located at prime location Greater Noida West
Spread Over 12000+ Sq. M.
3 Side Open Plot
All campus under CCTV cameras surveillance
Located on 130 meter wide from the main road
Low Maintenance
Few mins. drive from Noida, Greater Noida, Sec–18 Atta Market, Pari Chowk, and Indirapuram or as well as Delhi
Retail Shops, 6 Screen Multiplex, Anchor Stores, Lifestyle Retail, Gourmet Dining, Business Suites, Smart Offices
24*7 light Back up
For the complete information, you can contact Investor Mart who is providing the complete details regarding the Saya Group all projects. Property in Greater Noida