Supertech 199 Plots as the name suggests offers some of the well-developed plots at great locations. The project has made real estate investing a cakewalk for you as you do not have to think twice to buy plots. Earlier, people were apprehensive about plots to buy but the entry of big market player Supertech has done things easy. The land for sale gives you much of the lifestyle needs and the commercial real estate goes hand in hand with it. The home which you build on a plot offers you architecture that is according to your needs. It gives you new homes according to your wish and seems to be flourishing with lifestyle developments.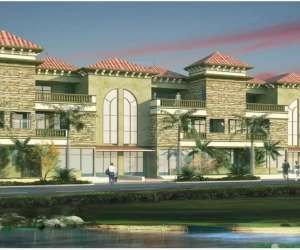 Supertech 199 plots offer land for sale with one of the finest locations at Knowledge Park V, Greater Noida West. The project has plots on offer with a super built-up area of 900-1800 sq ft. It gives the price of Rs 31.99 Lakh to Rs 63.97 Lakh. The project offers ready to move project and if you ask why the name Supertech 199 it has a total of 199 plots on offer. The project gives a gated complex that also offers electronic surveillance. It offers excellent architecture by Hafeez Contractor. The project has 900 sq ft with a price of Rs 31.99 Lakh, and 1350 sq ft has a price of Rs 47.98 lakhs. It has 1800 sq ft plots with the price of Rs 63.99 Lakhs onwards.
Supertech is one of the top real estate companies and has come up with properties either commercial, mix-use, or residential all over Delhi-NCR. The project developer has many projects that have been a part of the Noida Skyline. Supertech 199 plots are part of 175 acres with a proposed metro station, and 50+ educational institutes. It connects with Surajpur Bird Sanctuary one of the world's famous bird watching paradise. Buying a house or rather developing it has never been so easy as the homes built on plots are with modern architecture. Moreover, you, don't have to wait for the entire project to develop it is just your home which you build according to your needs. The plots offer good resale value and it makes property prices soar high with your purchase.
Supertech 199 plots give you an offer to create your own luxury homes. It helps to enjoy a wish that may be your dream for many years. If you are a prospective client with first time home buying then this offer has just come at the right time. Your next purchase with this project makes it a grand affair for many years to come. MLS Listings or the multiple site listings for the project are high as it gets one of the project builders which has proven its worth from past many years. Although, a few doubts get raised with some of the projects by the realtor seeing setbacks that are part of the business. This project gives you all the assurance of a lifestyle that is fulfilling all promises. The satisfaction and worth it adds will bring smiles to buyers and investors. Visit our more projects: Property in Greater Noida, CRC The Flagship Price List, London Mart Price List