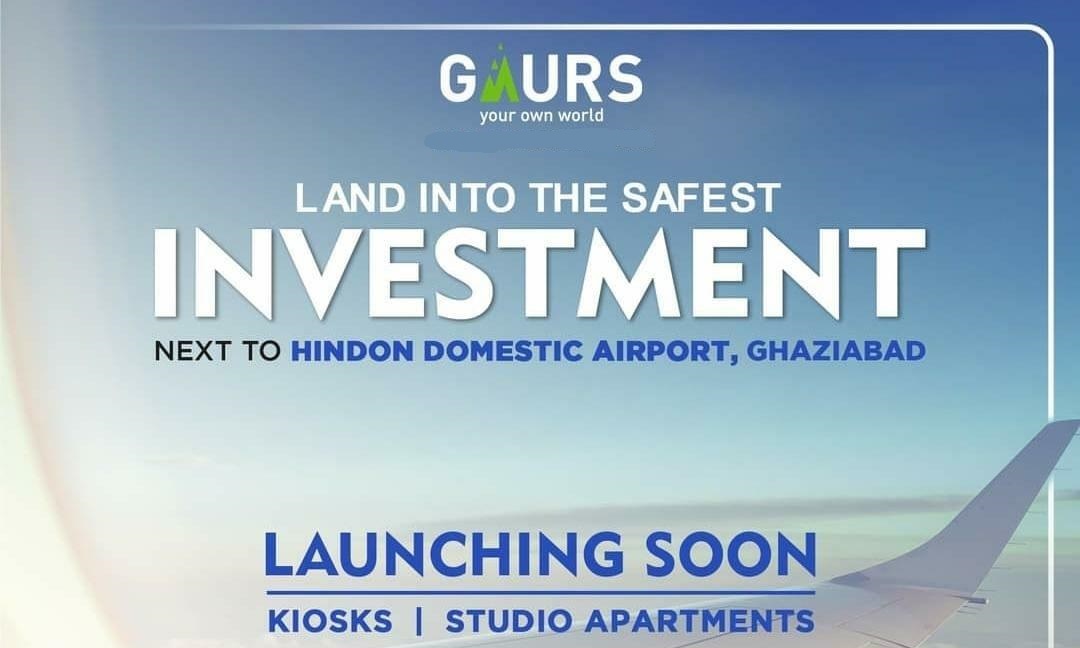 Gaur Aero Mall is commercial project that gives you an edge over many other properties in Ghaziabad. The development is at the gateway of Ghaziabad where it stands tall and invites investors with its defining structure. The commercial project is by one of the biggest developer in Delhi-NCR as Gaursons. The project adds to classic lifestyle is safe and with its robust engineering it stands as marvel. The architecture gives you wide choice of business opportunity. You can find it as a testimony to get sustainable growth within short period. The project adds to good number of customer satisfaction and creates best of the realty business growth. Gaur City 14th Avenue Resale / Gaur Aero Suites / Gaur Aero Mall / Gaur city 1st Avenue Resale
Gaur Aero Mall offers studio apartments, kiosks and business space that adds to momentum. It lets you enjoy as a business venture that outshines every other commercial space in the close vicinity. The project adds as ground floor with retail shop, food court. It has first floor as food court too. The first and foremost aspect for mall is its location which gets good catchment area for buyers. The development with its location at Loni Road and within proximity to Hindon Airport which has domestic terminal makes it with good footfall. The second big factor is the price which is comparatively low as any other malls in proximity. It thus makes easy for the buyers to purchase the require space.
Gaur Aero Mall adds to all the necessary features and specifications. It is spread in area of 21258 sq meters of land. It comes with 1 building and 1 basement, ground floor and reaches up to 12 floors. This makes it a project with wide specifications and lets you enjoy with better lifestyle shops. The project hosts with 595 units of vastu compliant structure and it also adds with elegant design shops, food court, office spaces and kiosks. The carpet area of project ranges between 200-250 sq ft. The development is in accordance to the master plan and is gated project. It adds with earthquake resistance RCC frame structure. It has boundary wall up to 1.8 meters. It comes with beautiful landscape and tree plantation. The entire area looks illuminated with street lighting, fire protection and fire safety regulations. It has cctv surveillance, rain water harvesting system, storm water drains. It has high speed and automatic lifts, sewage treatment plant, solid waste management and disposal system that adds to hygiene.
Gaur Aero Mall is an ideal investment opportunity. It comes with good number of residences as studio apartments. The homes are beautiful and available at great prices. The connectivity is supreme and is good for people who wish to stay with comfort at great prices. The project is just next to Hindon Domestic airport. It has proximity to educational institutes, hotels and multiplexes. It adds with commercial area that consists of shops, retail outlets, restaurants and thus makes it crowd puller. It has nearest metro connectivity at Mohan Nagar and soon will connect with New Delhi-Sahibabad-Merrut RRTS project. It has good number of highways and road connectivity.