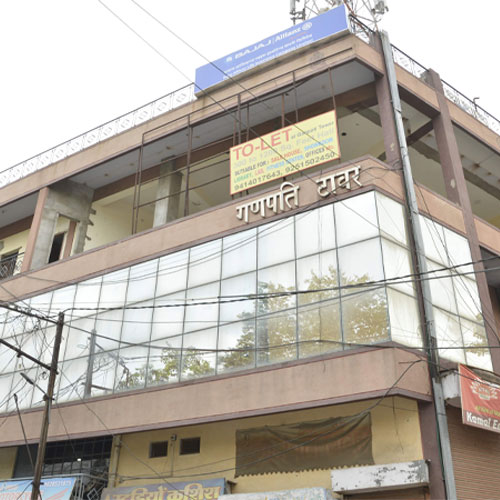 Ratan Group is a multiple industry business group that has more than 7 decades of experience into diverse group. It adds to manufacturing and supply experience and has foray into various industries. Ratan Developers deals with land trading and development. The developer has sold land, residential societies and township with more than 1.5 million sq feet of area. Ganpati Tower comes as one of the most prestigious projects which was launched in 2002. It is one of the 1st multi-storey commercial complex at Alwar. The project is one of the 1st multi-storey commercial complex. Alwar town is known to be famous for sweetmeat called as Milkcake and is developing fast as tier II city. Gaur The Islands location / Gaur Aero Suites location / Gaur City 7th Avenue location
Ratan Group has put emphasis on developing products related to construction industry. It develops Mangla tiles and work as cement cover blocks manufacture. The project development started in 2011 and since then has capture as leading market share in Rajasthan. It has its foray into Dairy marketing which was with milk processing and supply business. It start with Prakash Dairy farm and was grown in 1986 that puts dairy products to channelize with its bigger distribution network. There are more than 4 business which are develop by this group. It comes with 10 + project execution and has 70 years of experience.
Ratan Group has foray into diverse industry and its future plan is to get into various other prominent sectors of the core industry. It starts with automobile parts and machinery parts of OEM's. Ratan group looks for becoming a prominent member as manufacturing vendor in this industry. The machine in this industry becomes as OEM Parts vendor and provides OEM's quality parts within competitive pricing. The construction chemicals, tiles adhesives and building materials products which puts as contract manufacturer and vendor. We have plan to enter construction chemicals and with other building material products in this industry along with tile adhesives. We plan to become contract manufacturer or vendor for any company which gains under brand name. It is according to product specifications along with volume requirements.
Ratan Group has best of the development towards infrastructure and has sufficient land bank and construction knowledge. It comes with growing industrial hub and spread towards nearby states as UP, Rajasthan, Haryana, Gujarat, Punjab, MP, Delhi and Rajasthan. With experience of more than 70 years in existence and to be precise since 1950 we have business interest into various sectors. It adds with manufacturing, supply businesses, processing along with MNC's and Govt Organizations. We help with the know-how to handle all types of skilled and also un-skilled manpower. It adds with quality production, deliver timely and according to necessary compliance with perishable items as well.
Ratan Group adds with long-term mutual benefits and are ready to comply with quality requirements at competitive price. We have new venture to come up with construction and setup with factory and working capital. We also add with transport vehicles for manufacturing. We put any volume as per requirement according to capital investment to make the venture a business success!