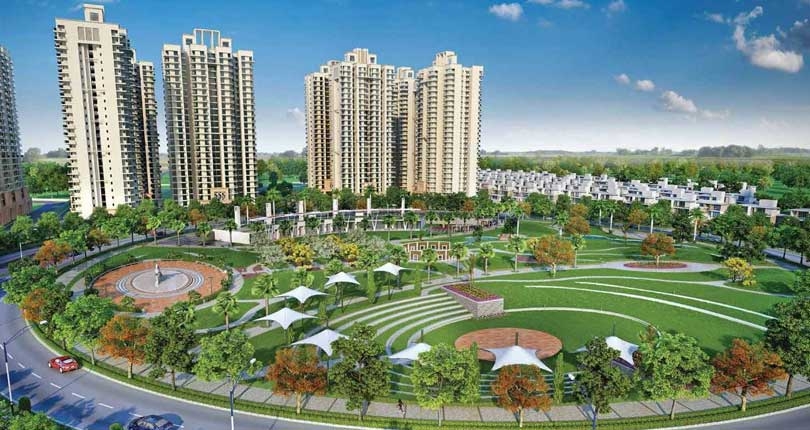 Gaur Yamuna City is a residential township developed by Gaursons. Gaursons who are known to be a well known commercial and residential developer has come up with some attractive offers through their well managed project. The construction of homes, apartments, villas and many other projects have added to managing iconic lifestyle by residents. It is all because of the well managed properties and the same could be said about Gaur Yamuna City. The well residential area has been developed at Yamuna Expressway which is one of the finest development zone. The special economic zone and YEIDA has created many of living space here and developers like Gaursons has given immense opportunity to people for having their own home in the green belt which offer better living standards. Purchase flats in Property in Delhi NCR , CRC Joyous and Apartments in Gaur Yamuna City destinations.
Gaur Yamuna City is spread over an area of 250 acres which is a great residential development zone. It has on offer dedicated zones with studio apartments, restaurants, retail complexes, library, landscape garden, party hall and much more. Gaur Yamuna City has best of the amenities and world class living infrastructure to offer making it a complete residential project. The opportunity here are galore for people to get into buying spree as the property rates are very attractive and suitable for investment. With advantage in the form of Jewar international airport, cricket stadium and Night life safari coming up the entire area looks to give prosperity in great property appreciation. All those people who look for best return on investment cannot ask for more as the certain profit makes them get property at best buy prices and make the most out of it.
Gaur Yamuna City is a wonderful project as it offers the best of the amenities. It has luxurious villas all around, schools, cricket ground, landscape water bodies, petrol pumps to help your vehicle run in an efficient way and group housing which adds to better lifestyle. Gaur Yamuna City also has dedicated space for the future commercial developments and also all kinds of other utilities making it a perfect opportunity for all kinds of buyers. Gaur Yamuna City has a total area of 4.5 lac sq ft which is spread over 18 levels that will be made as a shopping area. It will also give all kinds of entertainment and luxury living that adds more to the life. Gaur Yamuna City is known to be one of the fastest growing professional hub which is best suited for better lifestyle.
Gaur Yamuna City offers homes with amenities that is in the form of badminton court, cricket stadium, football ground, outdoor games zone, basketball court, tennis court, playing area, banquet hall and much more. Gaur Yamuna City offers plots right in front of lake. The plot size which begins from 65 sq meters and also goes upto 347 sq meters offer huge opportunity for investment and making an affordable home. Gaur Yamuna City is RERA Registered that adds to the authenticity and offers homes as Victorian 3 and 5 BHK Villas that makes it a great place to live and enjoy realty opportunity at best prices.